ADIPEC: 5 things we learned at ADIPEC 2023
By Grace Fenstermaker and Abby Alexander 
In an ever-evolving world where real-life connections and intelligence matter more than ever, the Abu Dhabi International Petroleum Exhibition and Conference (ADIPEC) 2023 proved to be the epicenter of innovation and communication for the energy sector heading into the fall.  
One of the world's largest oil and gas events, ADIPEC continues to be one of the most important stages for industry leaders, experts, and innovators to come together and explore the future of energy. In 2023, the conference featured cutting-edge technologies, groundbreaking solutions, and creative strategies that will shape the energy landscape for years to come. 
Supporting several clients in the energy and commodities sector, the Qorvis Dubai team was on the ground at ADIPEC at the Abu Dhabi National Exhibition Centre, gathering physical intelligence from the 160,000+ energy innovators and communicators in attendance.  
Here are five takeaways from ADIPEC.   
1 – Digital transformation is happening now. The energy industry is undergoing a profound digital transformation. From advanced data analytics to upstream and downstream innovation, digital technologies are becoming integral to optimizing both operations and decision-making. Effective communication is vital to ensure these innovations are adopted seamlessly.
2 – Collaboration is key. The energy sector thrives on collaboration. Whether it's forming partnerships, sharing knowledge, or aligning with global initiatives, effective communication is the cornerstone that keeps these collaborations functioning smoothly. The conference itself is proof of the necessity for close collaboration within the industry.
3 – Sustainability and environmental communication are vitally important for companies across the supply chain. Environmental responsibility is a core concern in the energy sector, and the Decarbonisation Accelerator shows the industry's commitment to these goals. Companies are making strides toward sustainability through Green and Low-Carbon Technologies and are communicating these efforts to stakeholders enthusiastically. Clear and transparent sustainability communication is crucial for building trust and gaining support.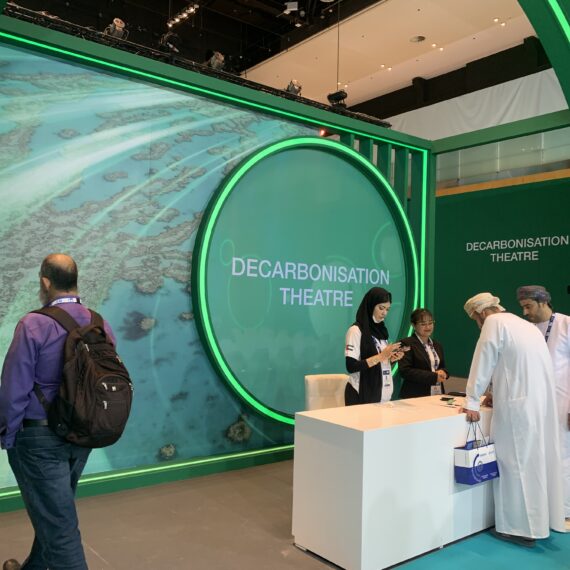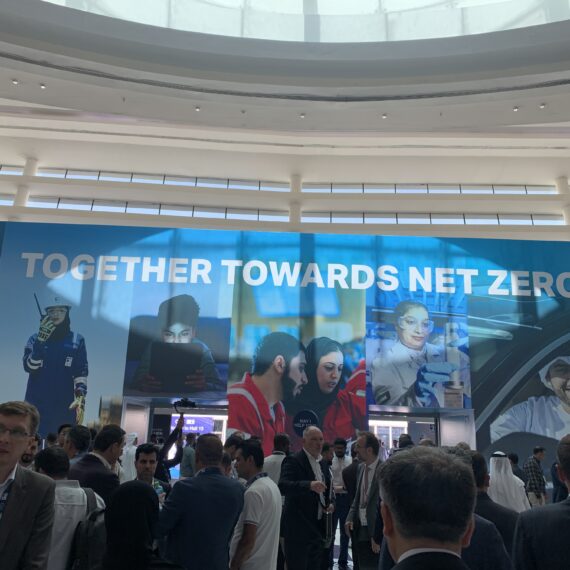 4 – Plan for resilience and crisis communication. The world of energy is no stranger to crises, be it natural disasters or market fluctuations. Developing robust crisis communication plans is essential for mitigating risks and maintaining public trust.
5 – Keep geopolitical factors and risk at top of mind. The energy industry is deeply influenced by geopolitical factors. Understanding and navigating these complexities requires effective communication strategies.
Connecting and collaborating with key market players and ensuring them access to vital media contacts is crucial in helping our clients improve their position in the energy industry.  
Qorvis leadership across our offices in Dubai, Geneva, and Washington, D.C., can help players across the energy supply chain understand the geopolitical landscape and plan a communications strategy to address existing and emerging priorities and risks.  
Grace Fenstermaker is Managing Partner, EMEA, at Qorvis. Abby Alexander is an Account Executive in the Qorvis Dubai office. Photos by Abby Alexander.